TedX Talk - How To Do A Good Death
Dessert Highland Discs with Laura Bruce
Those of you in the UK will probably know of the famous Desert Island Discs on BBC Radio 4; this radio show is similar in format but crucially (and perhaps essentially in the colder climes of a Highland island, PUDDING - ie dessert) - can be taken with you!
Find out what my pudding was, and the six songs that I would take with me too. Plus some more about where I came from, and how I got to do what I'm now doing.
Click on the link on the left to listen now.
Here's what one listener said:  "That was just so immensely enjoyable and uplifting. You are a delightful talker..."
Loss of a Husband leads to End of Life Planning
Learn how one woman (me) from Scotland is using her loss as a catalyst to help others prepare for death.
55 minutes
Death and Divorce
Inspiring podcast here where I'm interviewed by Nicola Beer of Pure Peace Coaching - focusing on the commonalities between death and divorce. http://www.purepeacecoaching.com/listen/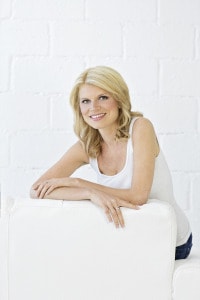 Love Knows No Boundaries
45 minute talk at the Barefoot Sanctuary, near Edinburgh; one of my first on this topic!
Moray Business Women Showcase
Speaking at the Moray Business Women Showcase event on March 16th 2016.
23rd November: Interview on Sharing Your Passion
An illuminating conversation with Glenn Moore. It's all great (not that I am biased, of course!), but particularly check out at 29.38 where I talk about feelings coming and going, and at about 44 minutes in where I answer the question: 'have you come to any practical understanding of the perennial question 'who am I?'
1st October 2015: Interview on The Death Chicks Show
(well over 1000 views on YouTube!)
Patty, host of the show said: "We love the openness and how she shares. Jane's book is like an invitation to explore the places that even SHE says she didn't want to go, and then she did.  That is what I mean by a guide or a way-shower.  She goes first and then says... "C'mon, it is really OK, and I'll be there..." Lovely!" And a viewer said: "Sharing those intimate places where we don't initially want to go really does help others find their way."