The social enterprise that empowers you to design and create your own end-of-life plan
Need help with your plan?
Inspire others to take action
Give your family the greatest gift
If you want to give yourself the best opportunity for a good death, then preparing in advance is going to increase the likelihood of that!   Yes, it means addressing the elephant in the room, but by doing this, and answering the questions that we highlight here at Before I Go Solutions, not only will you discover relief and peace of mind, but you will be giving your family one of the greatest gifts you can.
Join our community and be the first in line for Jane's newsletters, blog posts, videos, articles, and special offers!  THE place to learn about all end of life matters.
Use the Before I Go Method to create an End of Life Plan in 10 straightforward steps – without losing focus and giving up!
Read More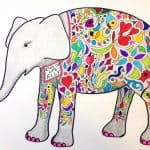 Right now, there is probably an elephant in your room, lurking. It'll be either deeply hidden behind the furniture,…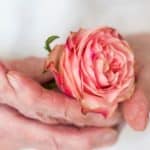 Being left behind takes quite a bit of getting used to, there is no doubt about it. But we can't bury ourselves in our grief for the rest of our lives. We need to find a way to recover and move on. Some of us choose to remarry, and so did I, although this is a different kind of marriage.