End of Life Planning tools, courses and guidance to help you prepare well for a good end of life!
Find out how prepared you are
If you've yet to sort out your affairs so that when you go, your loved ones don't have to argue or guess what you want, then you're in the right place.
We don't know when it's time for our last year or last breath until it's happened, and then of course it's too late to do anything.
Whilst end of life is inevitable, it's also the elephant in the room that everyone avoids talking about, especially with the people you care about.
If you want to save your loved ones from heartache, arguments and unnecessary expenditure after you've gone, then you need to create your end of life plan, well in advance!
Here at Before I Go Solutions we're on a mission to have end of life plans be as commonplace as birth plans - just imagine that. It would be a very different world, wouldn't it?
So to help YOU prepare well for a good end of life, we provide End of Life Planning tools, courses, guidance and training to make your journey much easier, simpler and straightforward - and we help you do it in a way that is enjoyable too!
Get your own plan done DIY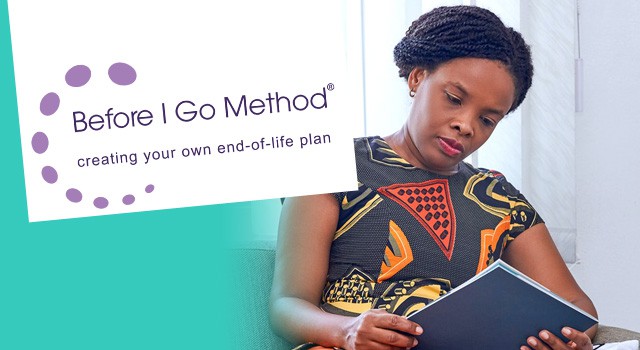 Inspire others to do their plans
Watch Jane's TedX talk, and tell her story about why your end-of-life plan is so important
Having End of Life Plans be as commonplace as birth plans - our mission!
Inspired by her own journey and experiences with the death of her husband Philip, Jane Duncan Rogers founded Before I Go Solutions, which is a social enterprise (aka not for profit).
Our aim is to support everyone to create their own end of life plan, including those for whom our products might not be so easily accessible. This we do through our Philip Rogers Scholarship Fund.
This fund, in the name of Jane's late husband, is to enable those from disadvantaged communities of all kinds, in all countries, to take the Facilitators Programme,  and therefore bring this work to their own communities.
If you are motivated to support us in this mission, you can make a financial contribution here and huge thanks in advance!
If you are interested in applying for a training place that is supported by this Fund, then apply for a Clarity Call with Jane.
Hear from some of our customers:
A deeper intimacy

"Jane's work has finally got us going on something we had been saying for ages 'would be a good idea', and it is much more than about just the legal necessities. Just as important for us was to explore what each of us needs to know about continuing life without our partner. This has surprisingly brought a depth of intimacy between us - looking at the possibility of incapacity and death for either one of us has not been the dreadful subject one could imagine. Now the ball is rolling it feels good and positive". Hugh & Janet, Scotland

Everyone should read this

"Every adult in the English-speaking world needs to read, and use, Before I Go: The Essential Guide to Creating a Good End of Life Plan by Jane Duncan Rogers. It's a practical, comprehensive, upbeat guide to just about everything that needs to be addressed before you die".
Gail Rubin www.agoodgoodbye.com
So many things I had not thought of

How Prepared Are You? Free Quiz
When you get to a certain age it is only reasonable to make a will. But the sad fact is only about half of the UK population have one, and it's similar in the USA. However, there is lots more to a good end of life than just having a will.
In fact, there are 8 essentials needed for a really good end of life plan - find out if you have them in place by taking this short quiz. And just in case you haven't got them all sorted, you'll also receive a free 6-page PDF outlining the 8 Essentials of a Good End-of-Life Plan - and access to our regular newsletter for events, videos, articles, information - and special offers!
Jane Duncan Rogers founded Before I Go Solutions community interest company in 2016 and is passionate about having end of life plans become as commonplace as birth plans. Read her full story here