Jane Duncan Rogers, Before I Go Solutions Founder (with a coronavirus update)
Watch Jane tell her story and why end-of-life plans are so important
Need help with your plan?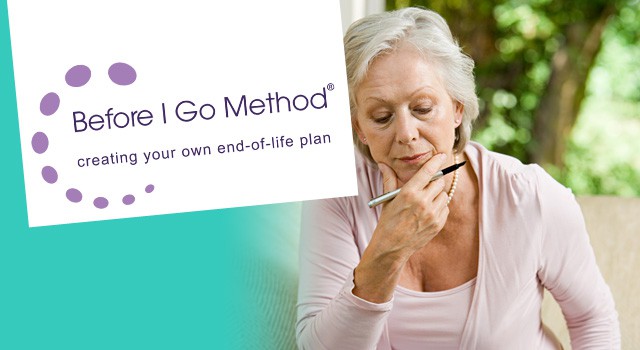 Inspire others to take action
Before I Go Solutions is a social enterprise (aka a not-for-profit)
This means we have a
social mission
of helping people, and this is at least, if not more important, than making profits (indeed, if any profits are made they have to be returned to the company or the community).
In order to fulfill our associated social aim of helping the growing numbers of carers and caregivers for free, we offer various paid services.
It is our responsibility to operate a healthy business, and it is these services that help to generate the funds required to serve those in society that do not have the time or financial resources to create their own end of life plans.
Free help for carers and the cared for!  
Because I have been a carer (for my husband when he had ME, and also during his last year of stomach cancer), here at Before I Go Solutions we also offer carers and the cared-for the opportunity to get their end-of-life plans done.
For more information, please visit this page.
This link takes you to a useful conversation set up by Compassion in Dying (UK), with several presenters, including a breast surgeon (who also has breast cancer); an intensive care anaesthetist; and a palliative care doctor. Worth watching for all kinds of insights from behind the scenes. It's 90 minutes. https://www.youtube.com/watch?feature=youtu.be&v=bazManx0aAU&app=desktop
Read More
How Prepared Are You? free quiz
When we get to a certain age it is only reasonable to make a will. But the sad fact is only about half of the UK population have one. Given you are here you are here on this site, is a great start to being more prepared than most!
There are 8 Essentials for a good end of life plan, in the Before I Go way of doing things, so take my quick (literally 30 seconds) quiz and you can find out just where you are in terms of your own readiness.
You'll also receive a free 6 page PDF covering the 8 Essentials of a Good End of Life Plan,  and access to our monthly newsletter for events, videos, articles. information and also be the first to  hear about any special offers!