The social enterprise that empowers you to design and create your own end-of-life plan
Need help with your plan?
Inspire others to take action
Give your family the greatest gift
If you want to give yourself the best opportunity for a good death, then preparing in advance is going to increase the likelihood of that!   Yes, it means addressing the elephant in the room, but by doing this, and answering the questions that we highlight here at Before I Go Solutions, not only will you discover relief and peace of mind, but you will be giving your family one of the greatest gifts you can.
Join our community and be the first in line for Jane's newsletters, blog posts, videos, articles, and special offers!  THE place to learn about all end of life matters.
Use the Before I Go Method to create your end-of-life-plan in 10 straightforward steps. Find out how it can stop you being overwhelmed, start you being organised, and ensure you get all your affairs in order forever.
Read More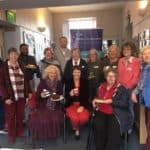 The Forres Gazette showcases Before I Go Solutions' new social enterprise: Dead Good Cake 'n Chat.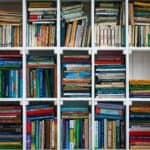 How on earth does anyone ever actually manage to let go of the unnecessary stuff that lies around in the house? I've got some suggestions for you…