I rarely offer 1:1 opportunities now.
However, my trained and licensed Before I Go Method® facilitators are able to work with you 1:1 if you wish, but please contact me in the first instance if this is something you are interested in.
In a Private Consultation you will be helped with your end of life planning, your concerns about death AND life, and, if you are suffering the effects of grief, you will work together with your facilitator on how you can still live fruitfully even while grief is visiting you.
Scroll down for the different options:
1. Before I Go Get it Done! Private Programme
Get that end of life plan finally done!  (Face to face or via Skype/telephone)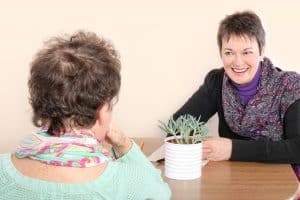 I will accompany you through everything you need to get your End of Life Plan in place. This may include discussions about what you need in your Will and Power of Attorney (before you meet your solicitor or lawyer); also your Advance Directive (sets out your last days wishes), if you don't already have these set up.
It will also include discussion and action-taking about your household arrangements, your last days desires, how you want your body to be treated, and your funeral plan; in other words EVERYTHING that you need to get your end of life affairs sorted.
This is a specific coaching programme based on the modules outlined in the online programme, which you can see here.
The first step to discover if this is the best option for you is to contact me. This is a free, no-obligation conversation while we work out together what you really need to get this done, in your particular situation.   (Face to face, or online/telephone)
Here's what one client said:
Without Jane's help, we wouldn't have done anything other than a will and some financial information; and we'd have been much less organised. Through the work with her, and the very useful discussions and information, we got clear about what we wanted and didn't want, and wrote it down. Jane had a gift for getting us disciplined in a very supportive way, and working together as a couple doing this has made us realise how invaluable it has been.   Delcia and Russell McNeil, England
2. Private Before I Go VIP Retreats in Findhorn, Scotland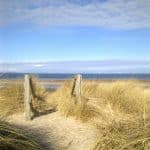 I live near, and am part of, the Findhorn Foundation Community in Scotland. Occasionally, I offer these week-long retreats to individuals who want to experience a taste of the Findhorn Foundation Community rhythm, the stunning beach walks and nature here, and all the while contemplating life and death - but still taking necessary action with your end of life affairs.
Contact me direct for a free conversation, so I can hear more about your situation and we can explore what you are interested in together.