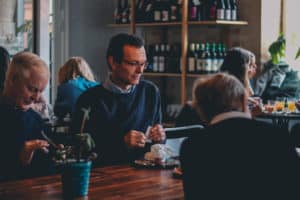 End-of-life planning is  a very empowering and stress-reducing exercise which helps individuals take responsibility for all their affairs and make choices congruent with their values.
The Dead Good Cake 'n' Chat events in Scotland (always accompanied by 'dead good cake'!) are an opportunity to do just that.
IN THE LIGHT OF THE CORONAVIRUS SITUATION, NONE OF THESE IN-PERSON EVENTS ARE HAPPENING.
IF YOU ARE LOCAL TO FORRES AND MORAY, AND WANT TO KNOW MORE ABOUT HOW THE DEAD GOOD INITIATIVE CAN HELP YOU MAKE AN ANTICIPATORY CARE PLAN, PLEASE CONTACT US HERE
ALTERNATIVELY, join us on one of the online groups, advertised on Facebook, see here: https://www.facebook.com/events/294299678456214/
Led by retired GP Dr Cornelia Featherstone MRCGP, those attending will be gently introduced to the kind of conversations that need to be had before end of life occurs, in order to make the end as peaceful and comfortable as possible.
Many people find the experience helpful, and also connecting for families, friends and carers.  In fact, often older people find themselves experiencing relief that the 'elephant in the room' is being discussed.
Lack of constructive planning for the last stages in life is a source of tremendous stress for those while they are in the ending stages of life, and also those after the loved one has died.
This is particularly true for carers who often are left to second guess what the one they care for would want, and also to pick up the pieces, with little information or preparation.
Advanced care planning is just one part of a good end-of-life plan, and the cafes provide a safe place to consider just what options might be available towards the end, and information to help attendees make choices that are the best for them.
With those who are carers, it is especially important that both they and those they care for have plans; particularly the cared-fors needs must be made known, should the carer no longer be around for any reason.
All this leads back to the importance of talking about all the options, and the Dead Good Cafe is a chance to do that safely and with useful information also provided.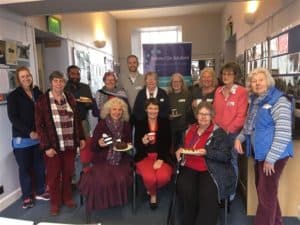 The benefits?  In helping to address these crucial issues we have found that people are delighted by the realisation that they can get on with living more fully and can also approach previously dreaded issues with confidence.
The cafes are not limited to carers, as we never know when we might become a carer and in any case end-of-life planning is relevant for all of us.
FOR FURTHER INFORMATION, PLEASE CONTACT DEADGOOD@BEFOREIGOSOLUTIONS.COM