Just because someone dies, does not mean you forget them – on the contrary they stay alive in your heart for as long as you want or need them to.
That's what was happening last week when I attended a charity evening run by Moray Business Women, the local networking club to which I belong. Abbie's Sparkle Foundation is our chosen charity of the year and we were fundraising for them.
Tragically Abbie was only 15 when she died of a rare form of cancer, having lived with it for over 4 years. But in that time she shared her inspiring and sparkling nature to raise money for 'hospitals and stuff'.  You can see more about them here.  Now her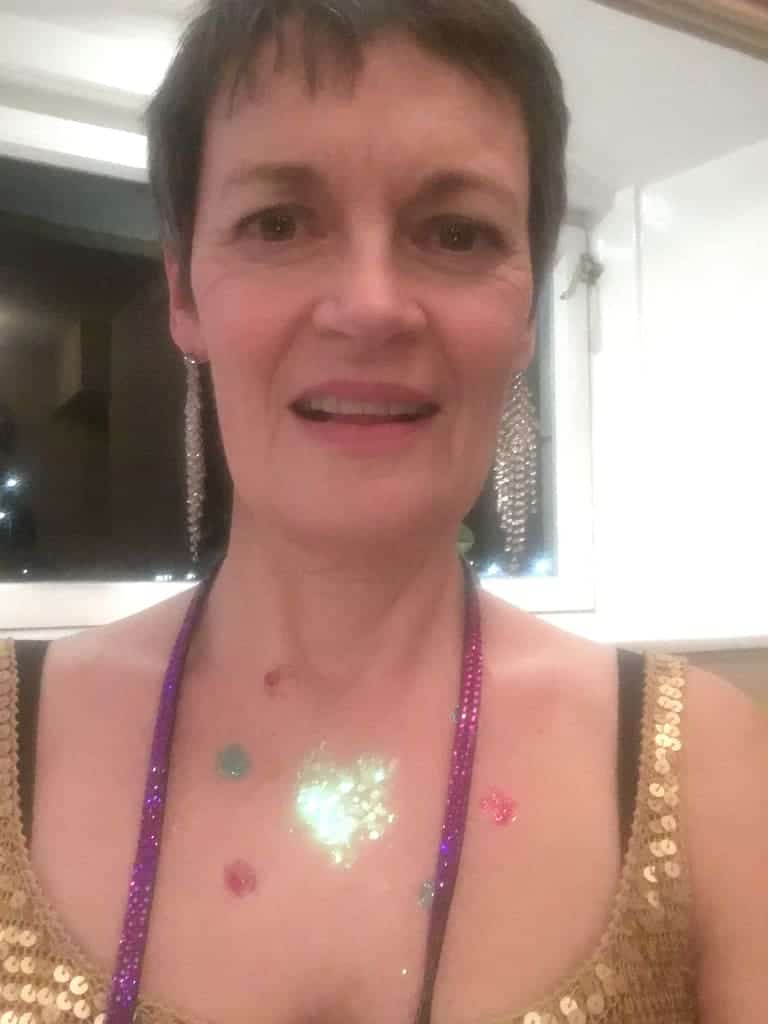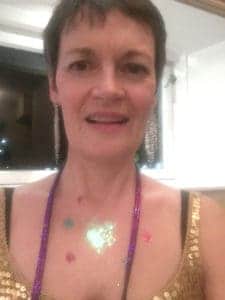 Mum and best friend are continuing the inspiring work Abbie started.
We had a very sparkly and fun evening – here I am having identified what makes me sparkle, and adorning myself with some sparkles!
On the way home, I realized that what they are doing is just another version of what here at Before I Go Solutions are doing.
In the aftermath of someone you love dying, there is an urge to make their life continue to be meaningful.
They may not be living on in our lives in form, but they most certainly do in our memories, and in whatever other way we choose.
There's a huge number of ways this can happen, from the simple placing of a gravemarker, and a regular visiting of that site, to supporting or setting up a charity (as Abbie's  family have done) or to writing a book (which is what I did with my first book, Gifted By Grief).
But I'm sure there are other ways too – and I would love to hear from as many as you as possible in answer to this question:
How do you remember someone who has died, and in what way do you keep them alive in your heart?
Please post in the comments to this blog, or nip over to the Facebook group and post there.
I will compile them all, and then see what writing wants to emerge as a result.
Ooh, I am already excited to see what happens!