Find an End of Life Plan Facilitator!
Here are all our licensed and accredited Before I Go Solutions® Facilitators
To contact them, check out their website, or scroll to the bottom of the page, click on 'Contact us' and then put their name in the subject line, along with your message, and we will make sure they contact you directly. 
THEY ARE ALL WORKING ONLINE as well as in-person (in accordance with local guidelines re coronavirus)
They all can take you through the Before I Go Method® online course, work with you in person or without the support of the course, and support you in other ways in getting your end of life plans ready.  Some of them offer group programs.
Scroll now to find someone whom you have a 'yes!' to!
Cornelia Featherstone, Findhorn, Scotland
I am a retired GP and have worked in community based caring in the Findhorn Foundation Community for about 30 years. I work to create the community I want to live and die in. So "looking after our own" is the connecting strand throughout all my work.
One of my projects is End-of-life Planning as this is for me one of the most effective ways to bring sanity and sovereignty into my own life. And I benefit hugely form others doing that. I had the blessing of my mother who was willing to do her E-o-L plan with me - and I wish that blessing upon everyone who has to go through loss.
I offer Dead Good events - introductory group conversations to end-of-life planning as well as one-to-one support for people to get their personal life plan done.
I work mainly in Moray, Scotland.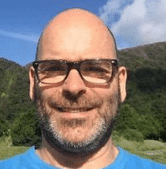 Andrew Hunter, Forres, Scotland
I am an end of life plan facilitator, as well as a member of the Board of Before I Go Solutions. After ten years in the music industry and fifteen in the financial service sector, living and working in Japan and Hong Kong, I returned to Forres, where I was brought up, for a quieter life.  I began to take on a care role with my mother, which gave me a real insight into so many parts of an end-of-life plan. During that time I learned about the legal side of this, including power of attorney and wills, as well as learning how to broach the more difficult subjects, such as advance care, funeral plans etc. with care and sensitivity.
I was introduced to Before I Go Solutions through my husband, who was providing admin support and I immediately felt a connection. At last, there was a resource to help people navigate their way through the end-of-life planning process with loved ones - above all, helping to actually get a plan done! I joined the Board of the company a year later and completed the facilitator training in March 2021, so as to be able to guide and support people through the end-of-life planning process of the Before I Go Method course.
I am comfortable working online and in person.
Grace Kym-Thorne, Liverpool, England
I am an end of life Doula and believe that we need to demystify death and do it differently. I am also a Before I Go - End of life planning facilitator. I run 7 week online courses guiding others as they complete their own end of life plans with the goal of making end of life plans as common place as birth plans. When we plan and engage in conversation, we take the fear away.
Jonathan Martin, Poole, England
I love hats, travel and exploring death customs from across the world. For 35 years I have been a celebrant and I now coordinate a wonderfully mixed team of celebrants from different traditions and cultures. Together we developed the SENSE test, which is important to any ceremony. Do ask about it! I love the work I do preparing celebrations of life - listening to those who are bereaved, offering moments of hope and glimpses of beauty.
Becoming a Before I Go facilitator filled a gap for me, helping me see how ceremonies and funerals fit into the wider challenge of preparing well for death by doing so systematically and in good time. As someone who is definitely in the final trimester of life, this is important to me.
In the photograph I am wearing Omani head-dress by invitation of an Omani friend. The wearer is challenged to embrace humility and respect, qualities which will underpin the exploration we embark on together when you ask me to be your facilitator.
Please contact me on: swanceremonies@gmail.com
Hannah Seward-Thompson,  Bristol, England
Covid 19 changed my career path! During furlough I tackled my long-term to do list - the one we all have, but never actually get around to doing. Among other tasks there was 'write will' and 'organise funeral'. I soon realised that there was a lot more to End of Life Planning than the obvious financial, legal and funeral side of things. That's when I found Jane's book and my journey with 'Before I Go Solutions' started. In October 2020, I completed my own End of Life Plan and my training to become a Facilitator of the process.
Sometimes, even when you know what needs doing, you need a nudge in the right direction to get you going. Guidance, knowledge and understanding can help you on your way, along with clear goals to ensure that you complete the task.
Dead Organised combines my organisation and administration skills with my desire to work in a sphere where I can make a positive difference to people's lives. What better gift to yourself and those you leave behind than an End of Life Plan?  Contact me at https://www.deadorganised.uk/
Liz Taylor,  Guildford, England
My purpose is about helping people. I like to sing. And I love dogs.
I used to provide guidance for FTSE 250 companies and boards of directors. Now I do it for individuals. I come from a strong business and legal background. During 2010 to 2014, I lost four of the most important people in my life, my marriage, my home and a job I loved. I have direct experience of receiving 'the phone call we think will never happen' and the legal, emotional, and administrative tasks of mourning and loss that I then faced.
As a result, I studied the latest methods with which to help others going through something similar. By combining all these aspects of my life, I bring qualifications with The Governance Institute, The Chartered Institute of Legal Executives, Before I Go Solutions, The Soul Midwives Movement and Grief UK Ltd.
I believe we need to demystify death and not leave things to chance.
As a Licensed Before I Go End-of-Life Planning Facilitator, I feel hugely relieved that I have made sure that when 'the phone call comes to those I leave behind', that all my affairs are in order.
If you'd like me to help you do the same, please do get in touch. I will really listen to your wishes and support and help you to make sure that your personal, financial and legal information is in order before your loved ones have to.
I'm here to help you. https://www.emotional-rescue.org.uk/contact
Sharon Wood, Norwich, England
Something I hear over and over again in my work is 'If only we had talked about it, if only we knew what they wanted'.
I have 30 years of nursing experience under my belt, as well as being a Funeral Celebrant, specialising in ceremonies that celebrate the very essence of an individual, and experience of using the Grief Recovery Method to offer thoughtful and constructive support to the bereaved.
When I trained as a nurse there was very little mention of death in the lecture rooms. It was all about preserving life. But even as a young woman I could see that this was rather narrow and my experiences led me to think about death more than perhaps most others wish to. At the same time, I have always been a cheerful sort! I love life and I love to laugh.
Some years ago my dad, a close friend and my mum all died in close succession and I felt the brutality of loss. My life would never be the same again. Some years later a cancer diagnosis and the subsequent treatment, became equally life changing.
I draw on my own personal experience of grief and the importance of talking about death and making good end of life plans, along with my professional knowledge and experience, to help you make an end of life plan which is thorough, well informed and deeply personal to you.
While what I do builds on my life journey, it is really all about you - your end of life plan, your loved ones, your story and your hopes and wishes for living a fulfilled life.
Diane de Vivo, Melrose, Massachusetts, USA
As a Certified Professional Co-Active Coach and a licensed facilitator in the Before I Go Method®, Diane focuses her coaching practice on coaching people through conversations on death, dying and grief, and on making decisions to ease people through the death
and dying process.
Diane is also a "cat rescuer" and assists people in finding the perfect cat match for their family. She has begun coaching people who are grieving the loss of a pet.
Diane lives with three cats of her own and any number of foster kittens who have come through her home,  before finding their own forever homes.
Maureen Kures, Washington, USA
After more than 30 years in the healthcare industry as a registered nurse, Maureen Kures is no stranger to end-of-life issues. She has seen first-hand the devastation that can occur when families don't have potentially difficult discussions with family members – the same discussions that could have helped everyone weather the loss of a loved one in a more productive and positive manner.
Today, families hire Maureen to protect and empower them through facilitated discussions, planning, and preparation for end-of-life transitions. Her skills and experience create a safe space to discuss a wide range of issues, from health care directive to the disposition of personal property. The result? Less drama, trauma, and chaos – and families in alignment with the wishes of their loved ones.
Maureen's uncommon advocacy provides safety, clarity, hope, and guidance to her clients.
She is a licensed facilitator in the Before I Go Solutions Method. Contact her https://www.radiantmourning.com/

Teri Jacobson, Annapolis, Maryland, USA
Teri Jacobson is a Before I Go Facilitator, Conscious Living Coach/Educator, Sacred Passage Doula, and Advanced Care Planner. In addition, she works with those living with dementia, focusing services on the five domains of life (physical, emotional, spiritual, mental and practical). She volunteers for Hospice of the Chesapeake (HOC) providing patient care, aroma therapy, and comfort touch modalities as well as being a workshop leader and trainer. She also volunteers for the Wellness House of Annapolis (Cancer Center) as a member group facilitator.
Teri is passionate about conscious living and conscious dying. Her hope is to promote the Before I Go mission of having end of life planning be as common as planning for birth. She also offers a workshop "Best Three Months" to not only plan for end of life, but to live a life of purpose with intention now. Before becoming an EOL Doula, Teri worked in global mobility as a counselor for families moving worldwide. She opened her own company as an acclimation and transitions counselor for corporations and individuals in 2005. In 2015 she left the corporate world to focus on conscious living and dying programs.
Michael Williams, Head Facilitator, Canada
Having spent much of my life as a mental health counsellor, teacher, and a Story Coach, I've had the privilege of listening to people's stories and helping them make sense of them. The hardest story, of course, is that of death and dying.
Enrolling in Jane's Before I Go Method facilitation training programme in 2017 taught me the importance of not only getting my practical affairs in order but also opened the opportunity to talk about dying, death, and grief in a meaningful way with others. This is something most of us want to be able to do but few get the chance given the general reticence in society to talk about our mortality. Fortunately, the Before I Go Method® provides that opportunity and more.
After living for 30 years in Scotland, I've recently moved to Canada to get to know better my youngest grandchildren. Contact me https://www.myendoflifeplan.ca/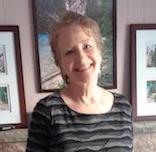 Julie Nierenberg, Toronto, Canada
I am a freelance writer and editor, a lifelong educator and artist. My heart-led purposes evolved over the past decade to include end-of-life education. In 2012, I was with my father as he transitioned from this life, and that event had a profound and lasting effect on my path forward. In 2013, I published a short memoir about that experience called Daddy, This Is It. Being-with My Dying Dad. Then, in 2017, I co-published (with Victoria Brewster) a collection of 54 unique perspectives called Journey's End: Death, Dying and the End of Life. My training in the Before I Go Solutions methodology opens up new ways of serving others in the end-of-life field.

Sofia Plonski, Quito, Equador
Sofia is an end of life doula from Quito - Ecuador, and also a certified grief coach. She has been working in her community for the last few years, not only accompanying terminally ill patients at the end of their life, but also educating about death and grief.
Sofia spent most of her working life in the field of hospitality, until she discovered her mission in accompanying the dying and helping people in grief. Since then, she has quit her job and dedicated her life to the positive death movement, working towards making a difference in her community.
Being prepared for our end of life is part of living our life to the fullest, giving our loved ones the best gift we can - peace of mind and a sense of soul connection. This is why Sofia decided to become a certified facilitator with Before I Go Solutions, seeing the amazing job that Jane is doing. Now she is delighted to contribute to this in Spanish - and to engage with anyone willing to listen!