How Well Prepared Are You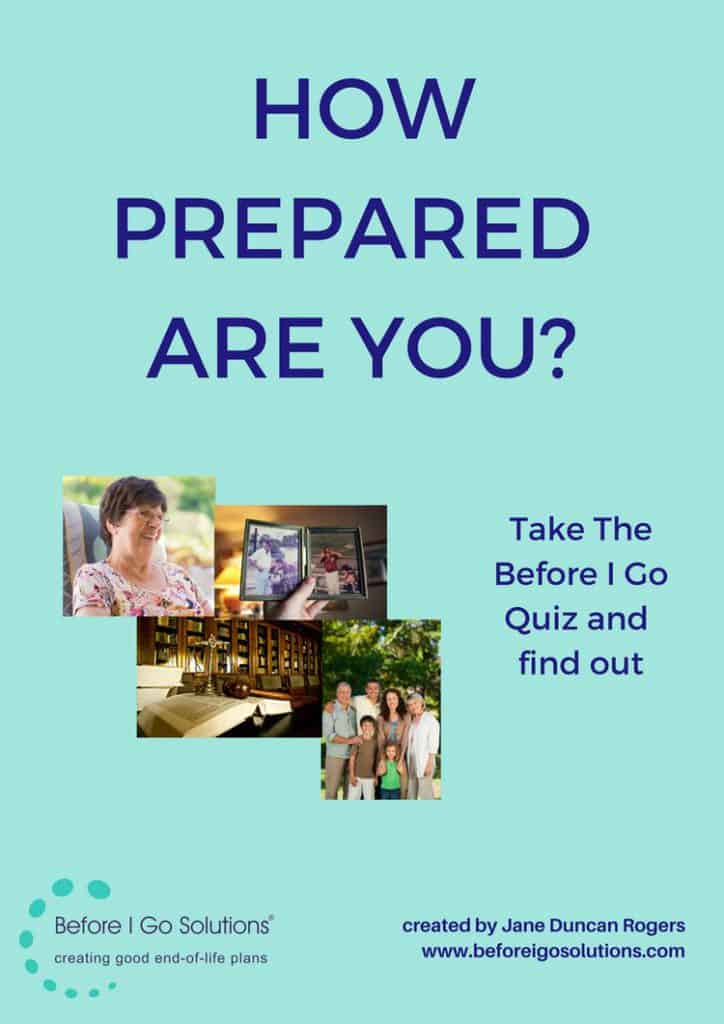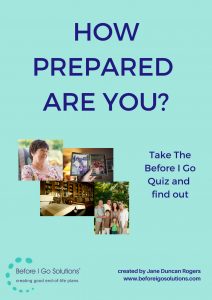 How well-prepared are you ... or not?
79% of people say it's a good idea to write down what they want about their end of life. But only 21% have actually done anything about it! That's despite 79% saying it's a good idea! Find out just what you can do right now, to bring yourself relief and peace of mind, and save your family headache and heartache too. Answering these 10 simple questions will show you just what you need to do to help your family when you die. Please note: your answer can't be changed unless you refresh the page and start again.