Join over 100 people who are already enjoying our facilitator training programme and working towards our mission of making End of Life Plans as common place as birth plans
The Before I Go Solutions Facilitators Training Info Pack
Help others in later life prepare well for a good death
For you if you prefer to read about our accredited training programme, rather than watch the Info Session.
Discover everything you need to know about this subject, plus the details of how to make a big positive change in the lives of others.
For anyone who loves helping others, wants a change in direction in work, or wants to add on to what they are already offering.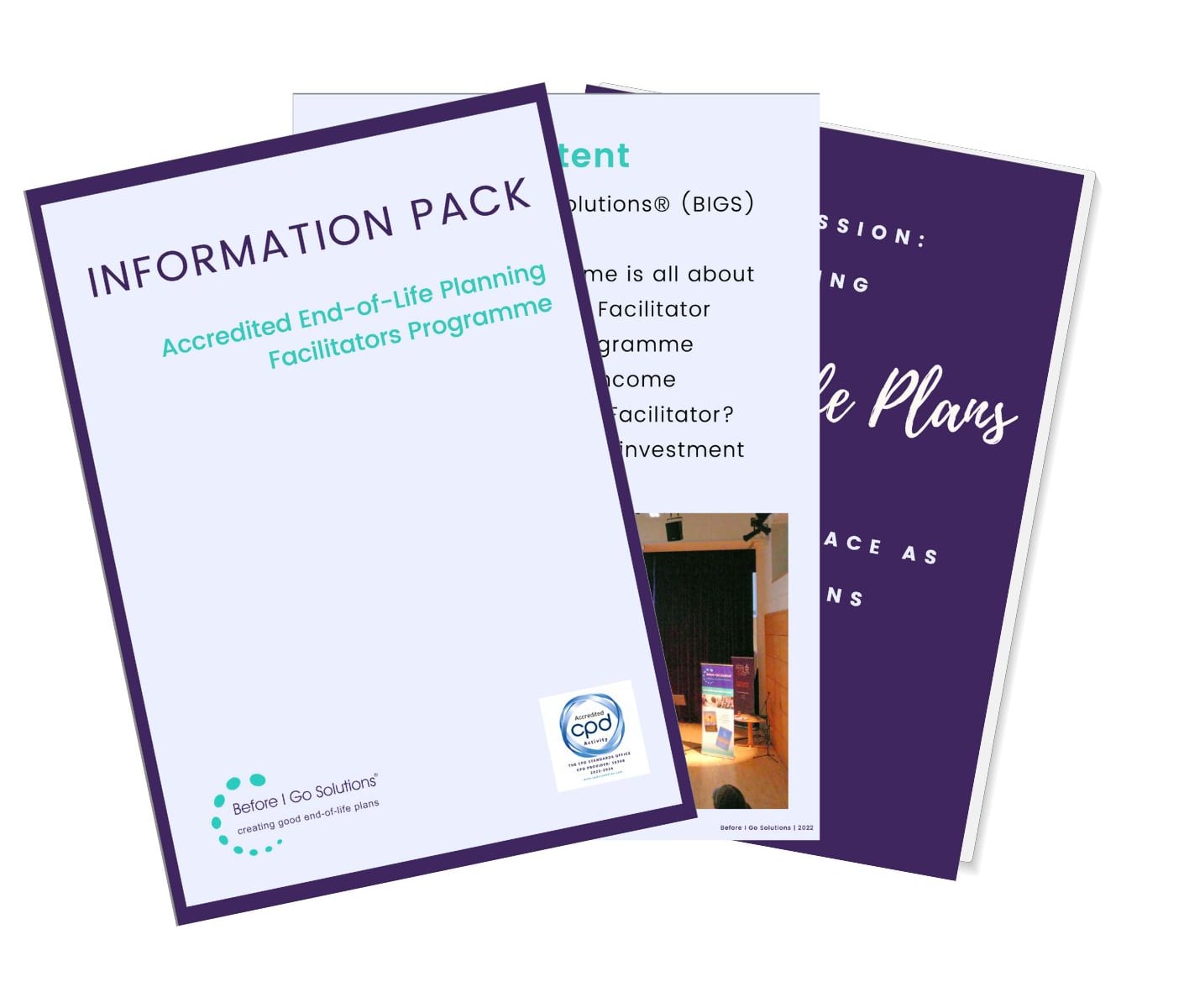 Enter your name and email to get instant access to our Licensed Facilitator Info Pack.
[convertkit form=2835429]