6 unusual ways to have a more enjoyable Christmas and festive season
Traditionally, it is a time when, according to the media, life is good, filled with blessings, and enjoyment is had by all.
But the actuality, as you well know, may be a little different, and for some people this time of year is more of a nightmare than a dream.
Read on for my 6 handy hints on how to have your Christmas or festive season be as enjoyable as possible.
If you are grieving the loss of someone you loved, let them be there with you as much as you can.
By this I mean, speak of them; encourage others to speak of them; make a decision that despite the fact they are not there in body, they can be there in spirit and in your heart.
Take some quiet time to think of them, to remember what they might have said at this time of year (even if it's derogatory!).
Give yourself a present from them. Treat yourself gently and with kindness.  Paradoxically, you will be able to have a more enjoyable Christmas when you include them, even if it is painful too.
An enjoyable Christmas and the power of parents

Especially if you find yourself 'going home' to your parents, or having them over to your house, you may find yourself regressing into old childhood behaviours and feelings.

The likelihood of this increases the longer you are around the parents!
It always used to amaze me how after a couple of days I could hear a whiny tone in my voice occasionally, instead of asking directly for what I wanted.
Watch out for when you feel like a child again, and take some time out to address those needs for yourself, instead of trying to get them met from your parents or others around you.
That didn't work in the past, and it still won't work now.  Especially if you want to maximise your chances of an enjoyable Christmas time.  
Take time for yourself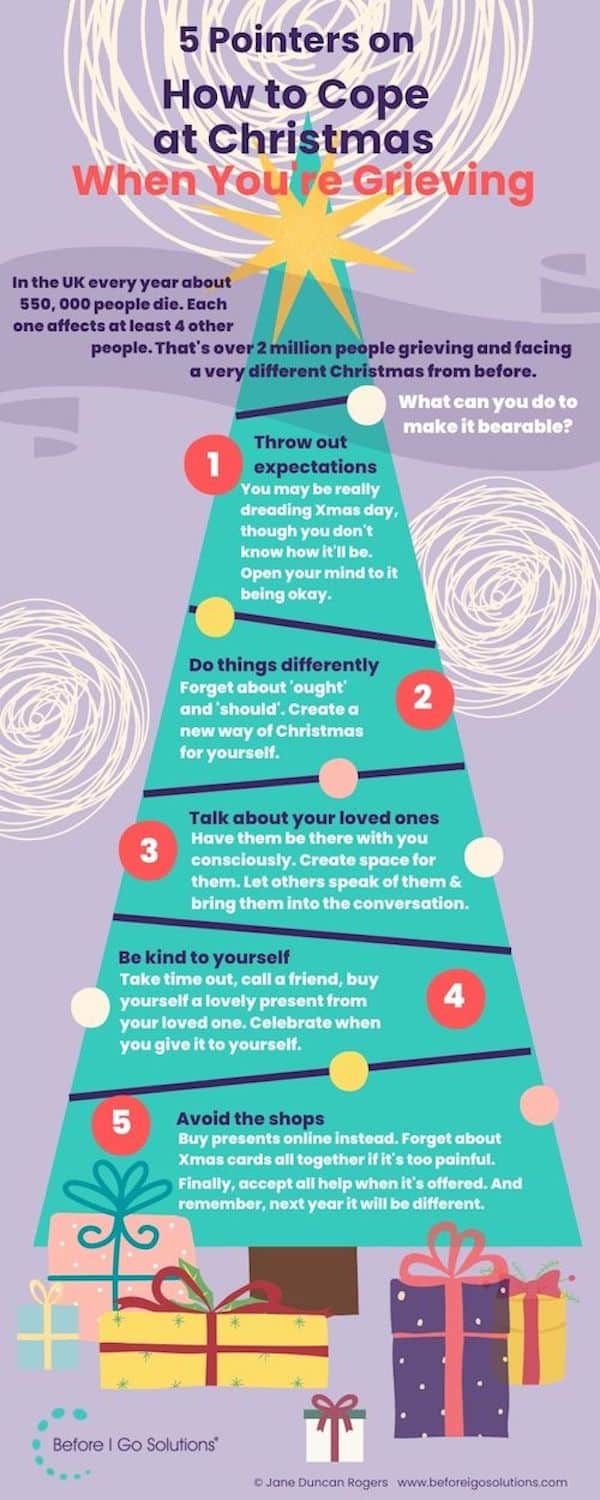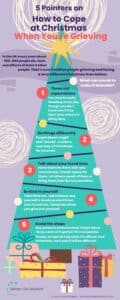 This might be thought of as sacrilegious at a time which is mostly associated with giving to others.
But your giving will only be true giving if you are willing to give to yourself too.  Otherwise it is easy for it to be tainted with resentment, duty, and other victim-like feelings.
If you know that you tend towards this kind of experience, prepare yourself in advance by deciding you will take some time  each day just for you.
It could be a walk alone; a long bath; a nap in your bedroom.
Communicate what you are going to do in a clear and firm way; be clear about it and be willing to take care of yourself even if others don't like it.  That way, an enjoyable Christmas is more likely to come to you, and to others.
Set boundaries and keep to them for a more enjoyable Christmas
If you have kids this might seem terribly unfair. But children especially respond well to boundaries being set and kept.
Obviously the Day itself is going to be unusual, but it is set up that way weeks in advance, with children knowing it will be different.
However that doesn't mean that you be lax on the day itself regarding bedtimes, mealtimes etc.  If you say something, keep to it.
If the kids are having lots of sugar, make sure they get to run around a lot, otherwise you and they will suffer later!
Remember that everyone, not just children, respond better when well-rested, well-fed and well-exercised. So factor in these needs and structure your day around them for the most enjoyable Christmas for all of you.
Abundance isn't a second helping of Christmas dinner
Boring as it might sound,  I know I  enjoy myself a whole lot more when I'm not suffering from an over-full stomach and too much alcohol!
This might sound like it is a dampener on proceedings, but here's how to do it: take a very long time indeed over eating your festive meal. Simple really!
Rest your knife and fork between each mouthful and really savour the delicious tastes.  Remind yourself that the joy is in the quality not the quantity of food you consume.
Get into conversation instead.
With the alcohol, keep noticing how it feels when you are sipping away, and commit to stopping when you find you just aren't enjoying it as much anymore.
Knowing this is true abundance, rather than stuffing yourself from an attitude of 'I must eat and drink this because it's Christmas', will provide you with a truly enjoyable Christmas Day. That is one that is conscious and at least as enjoyable, instead of overstuffed, heavy and with the irritations that go along with this. 
An enjoyable Christmas happens in your head despite appearances
Yes – in the end it's up to you how enjoyable your Christmas is.
You may find you are bored silly by Great Uncle Sam, or irritated by dear little Jenny, but ultimately how you respond to these situations is down to you.
You can let the situation affect you and put the blame out there onto others for causing you upset at Christmas.
Or you can remind yourself that they are simply offering you a mirror in which you can see an aspect of yourself.
No matter what, opt to be loving, towards yourself and others, and bring the real spirit of Christmas into your holiday.
Maximise your chances of an enjoyable Christmas or festive season by putting these tips into place, and it will work wonders!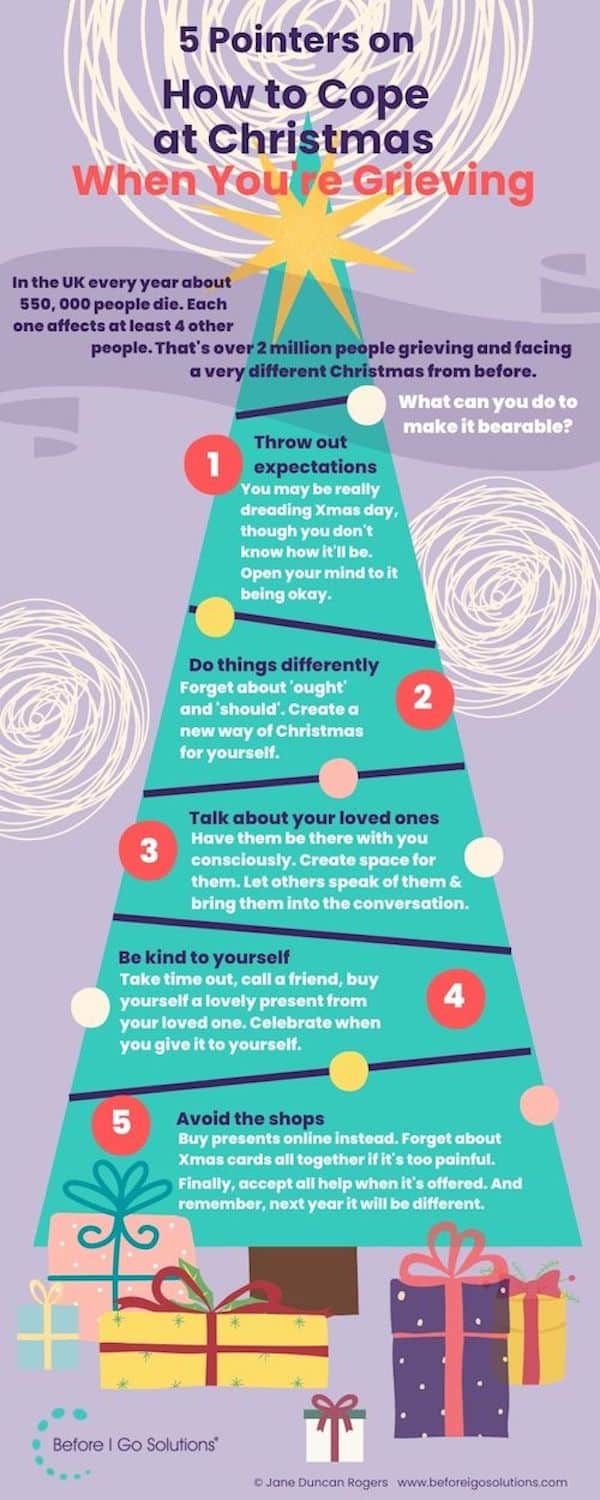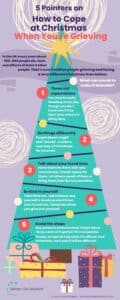 You might also want to download our Infographic as a reminder by clicking the link below: