I am Liz Taylor, a certified End of Life Planning Facilitator based in Surrey, England. My purpose is about helping people.
I believe we need to demystify death and not leave things to chance, which is why I have trained as a Before I Go Solutions End-of-Life Planning Facilitator.
I used to provide guidance for FTSE 250 companies and boards of directors. Now I do it for individuals. I come from a strong business and legal background. During 2010 to 2014, I lost four of the most important people in my life, my marriage, my home and a job I loved. I have direct experience of receiving 'the phone call we think will never happen' and the legal, emotional, and administrative tasks of mourning and loss that I then faced.
As a result, I studied the latest methods with which to help others going through something similar. By combining all these aspects of my life, I bring qualifications with The Governance Institute, The Chartered Institute of Legal Executives, Before I Go Solutions, The Soul Midwives Movement and Grief Recovery Institute.
Invaluable sympathetic help and practical guidance

I had known Liz socially for a while when struck with a sudden and unexpected family bereavement. Liz's combination of emotional help around grief, practical guidance regarding the funeral and technical knowledge of the probate and wills process was invaluable at a sensitive and difficult time. You can find the individual elements through counsellors, lawyers etc but Liz offers a unique package of skills creating a one stop shop, all delivered with a sympathetic and experienced arm around my shoulder who could not do enough to help. I will certainly be working with Liz on my estate planning and ensuring that my own affairs are in order should the worst happen to reduce the difficulties, stress (and IHT) that await my Executors. Thank you Liz.

Tim M, LinkedIn, November 2021
Schedule a free, no-obligation, half hour 'are we right for each other' call.
Complete the form below, giving me a few dates and times you're available to speak to and brief details of how I can help you.
I'll respond within 24 hours during normal working hours Monday - Friday.
Look forward to connecting
Services I offer
My mission is to support you and your loved ones with the emotional, legal and practical matters arising at times of bereavement and loss - providing care and help when you need it most.
Emotional Support
I have many years experience of supporting people through loss and am able to teach you lifelong tools to help you recover. Someone independent of family and friends to really listen. Whether caused by death, divorce, the end of a relationship, the end of a career, the death of a pet, or other losses and tragedies, there is a way to move forward.
End-of-Life Planning, including Legal and Practical Support
The burden of administration that a loved one has left behind can be bewildering and so many people leave things to chance when they die. As a licensed Before I Go Solutions Facilitator, I can help you prepare your personal, financial and legal information before your loved ones have to. And when the inevitable happens, I can help those left behind with the English probate and intestacy system and deal with all the details they face.
One-Stop Shop
I offer a one stop shop. A unique and bespoke combination of emotional, legal and practical skills backed by personal experience, to provide help and support through the turbulent and traumatic changes brought about when preparing for the end-of-life and at times of bereavement and loss.
About me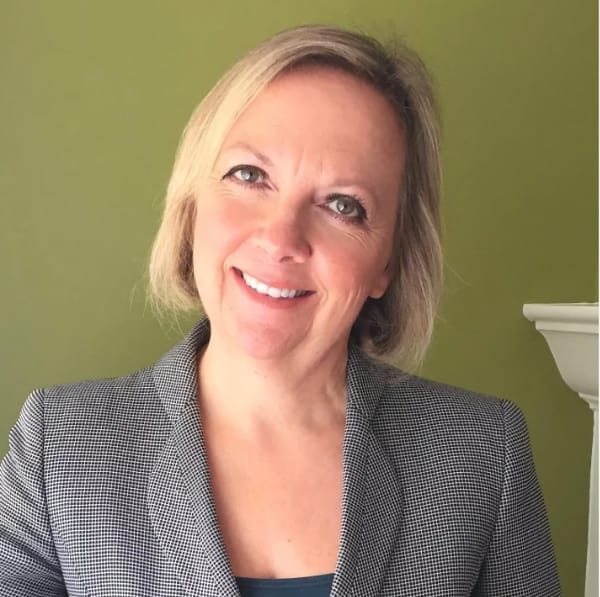 My work is underpinned by the following qualifications, organisations, study and experience.
​
Fellowship member of The Governance Institute (Institute of Chartered Secretaries and Administrators)
30 years working as a Company Secretary to a number of FTSE 250 publicly listed companies in the media, retail and property sectors and latterly in the NHS and charity sector; dealing with law, governance, finance, insurance and pensions. www.icsa.org.uk
​
Chartered Institute of Legal Executives
Level 6 Certificate in Law (Probate Practice), Level 3 Certificate in Law and Practice (Wills and Succession and Probate Practice); Level 3 Certificate in Private Client Practice. www.cilex.org.uk
​
Before I Go Solutions
Licensed Before I Go Method End-of-Life Planning Facilitator www.beforeigosolutions.com
​
Grief Recovery Institute
Certified Grief Recovery Specialist: One to One Individual Programme, Group Support Programme, Pet Loss Programme and Helping Children Deal with Loss Programme. Licensed for Online support.
​
The Soul Midwives Movement
Practitioner Level 1 in Holistic and Spiritual Support and Companionship to the dying and their loved ones. www.soulmidwives.co.uk
​
NCFE Levels 1,2,3 certificates in Counselling Skills and Theory
Foundation Degree (FdSc) in Counselling (Humanistic) – Year 1 completed
​
Over 750 volunteer hours providing bereavement support and listening services:
​
Cruse Bereavement Care: One to One and Group Facilitator and Telephone bereavement support volunteer
The Fountain Centre, Royal Surrey County Hospital: Volunteer member of the Emotional Support Team on the cancer ward
More about me
I like to sing.
I love dogs.
I enjoy musicals.
And I love being surrounded by all my friends and their children.
I am known to enjoy champagne and Guinness, although not at the same time!
I am driven by helping people, authenticity and love.
I thrive on trust and getting a job done properly.
If I woke up tomorrow and the sun was shining, I'd put the roof down, collect my friend's puppy and take an impromptu drive to the seaside.
As a Licensed Before I Go End-of-Life Planning Facilitator, I feel hugely relieved that I have made sure that when 'the phone call comes to those I leave behind', that all my affairs are in order.
If you'd like me to help you do the same, please do get in touch. I will really listen to your wishes and support and help you to make sure that your personal, financial and legal information is in order before your loved ones have to.
I'm here to help you. https://www.emotional-rescue.org.uk/contact
Explore other Certified End of Life Planning Facilitators