Changing the lives of a million people!
"Before I go myself, my aim is that 1 million people are sitting down, with their completed end of life plan in their hands, feeling relieved and at peace that it is finally done, and that they've enjoyed themselves in the process!"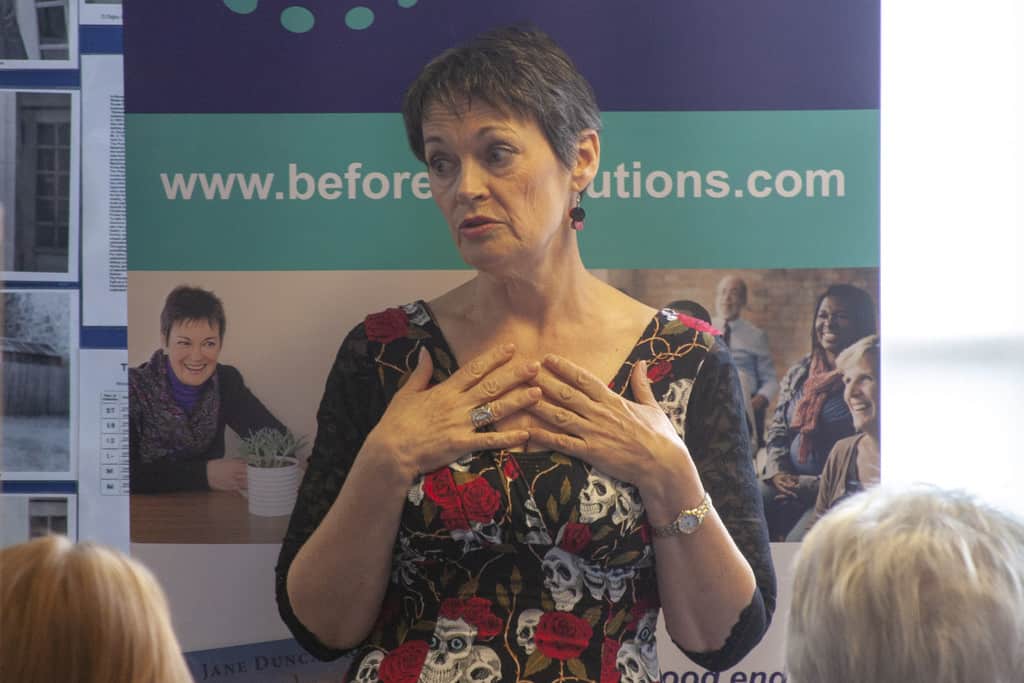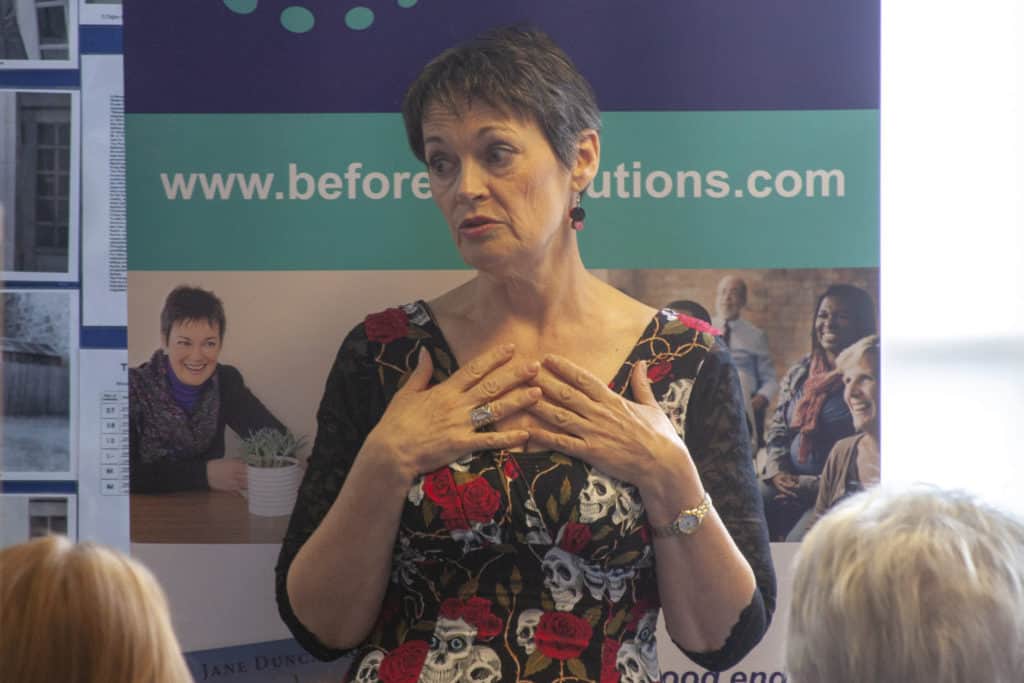 Since the death of her husband in 2011, author, coach and speaker Jane has been on a mission to change society's relationship with death. 
"We know we are going to die, but we live as if it is never going to happen - that's just mad!."
The social enterprise she founded in 2017, Before I Go Solutions, has a mission to have end of life plans become as commonplace as birth plans. 
Jane is an illuminating and engaging speaker, and tackles this difficult subject with a light touch and an engaging manner, speaking on topics such as:
Talking About Sex Doesn't Make You Pregnant, Talking About Death Doesn't Make You Die

Bringing Death To Life:  How Facing The End Brings You More Alive

Gifted By Grief - Is It Possible?

Death Cleaning Made Easy

End of Life Matters - Much More Than Just a Will and Funeral!

Bucket List Barriers - the Unexpected Things You Wish You Had Done

If You Can't Make Yourself Dead Centre of Your Own Funeral, Where Can You?
With numerous stories and personal experiences to share, Jane speaks on why it is essential we face our end of life now, while still alive and kicking, and then take action to let others know what we want at the end and beyond.  
Discoveries
Audiences will discover the three little known aspects of end of life matters that need to be taken care of in order to approach end of life with grace and ease. 
This subject is also about those that are left behind -  there is a great satisfaction in the knowledge that your family will be well taken care of. And they receive great benefit emotionally as well as practically after you have gone.
Talking about death can be an inspiration to action!
Jane Duncan Rogers is an illuminating and engaging speaker, and tackles what can be a difficult subject for many with a light touch and an engaging manner.
She has appeared on BBC Radio 4 Womens Hour, and numerous local and regional radio programmes and podcasts.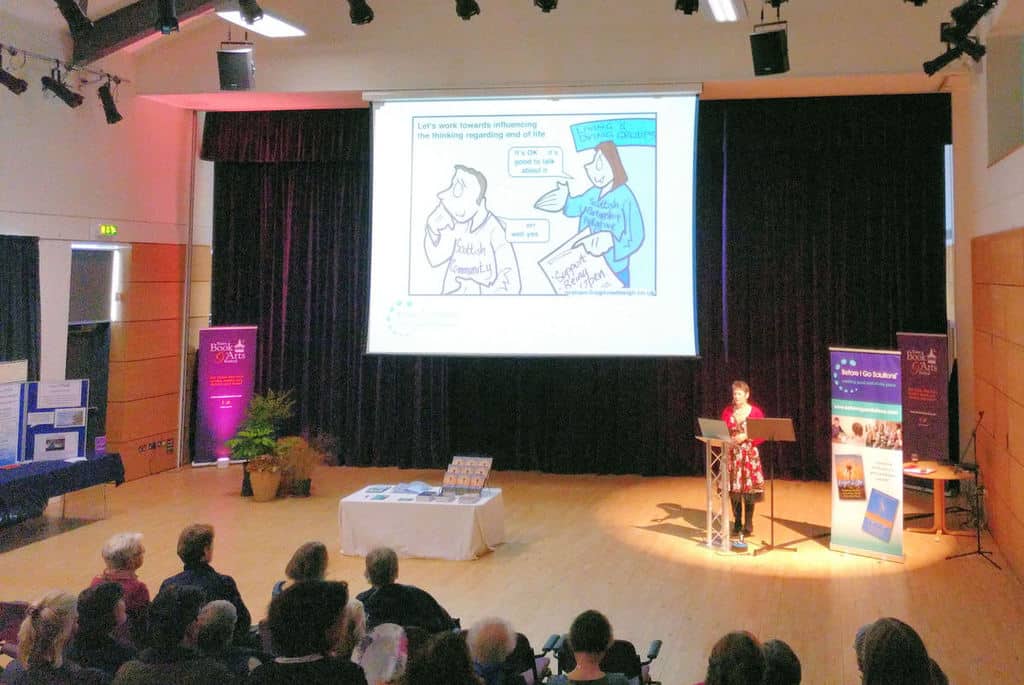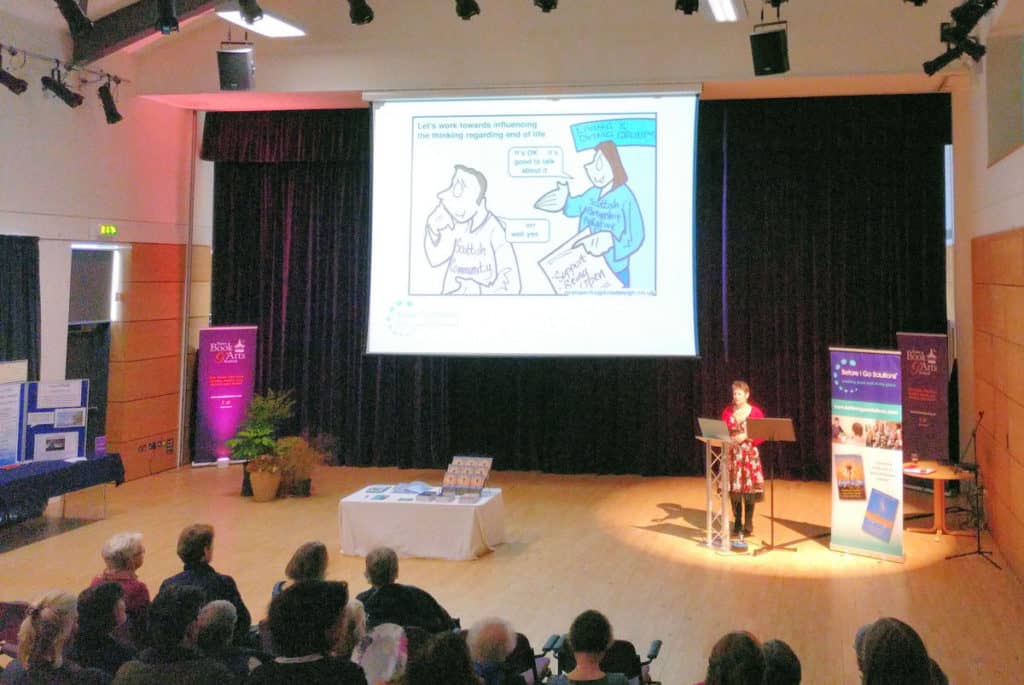 Jane speaking at the Moray Business Women showcase 2020:
Jane is the author of two best-sellers, and a very practical Workbook:
Gifted By Grief: A True Story of Cancer, Loss and Rebirth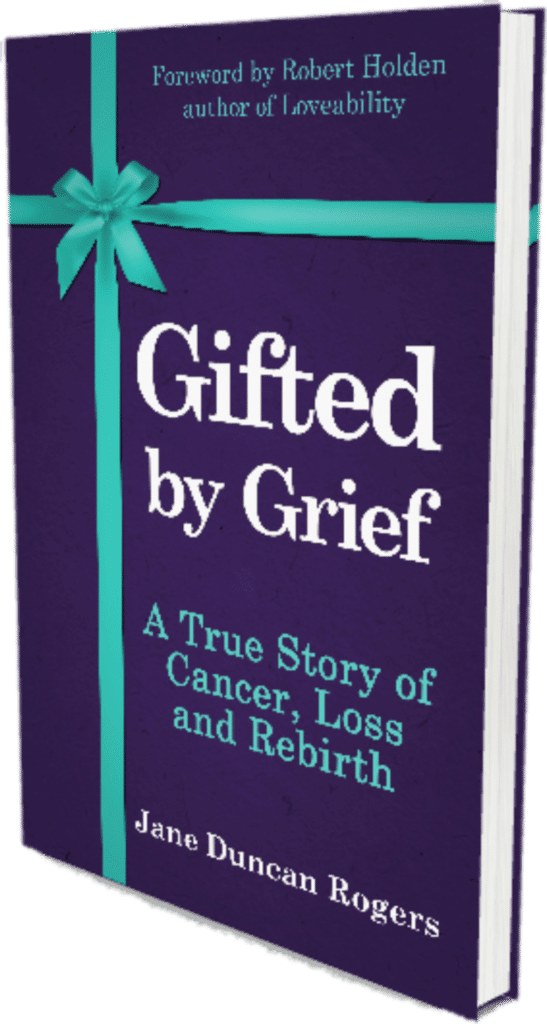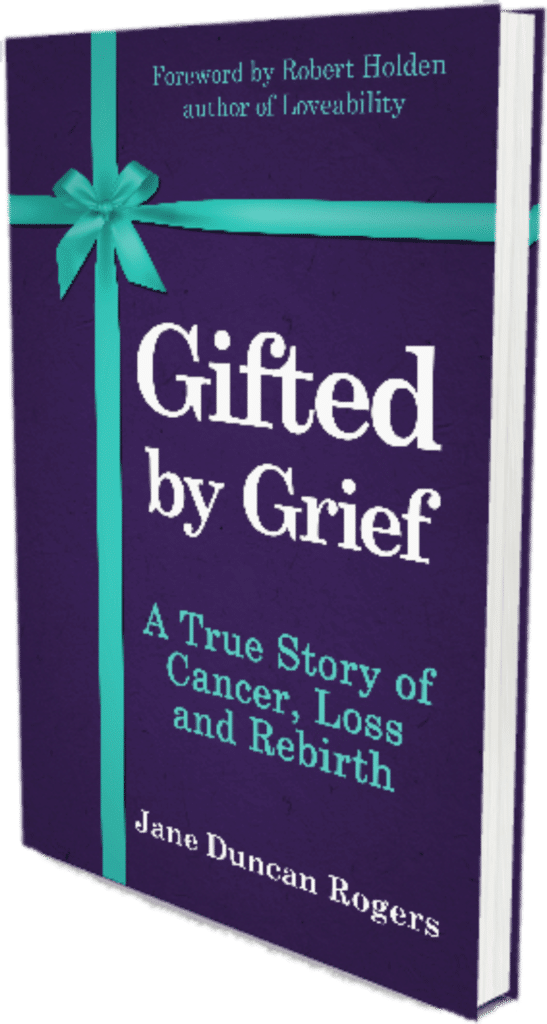 Before I Go: The Essential Guide to Creating A Good End of Life Plan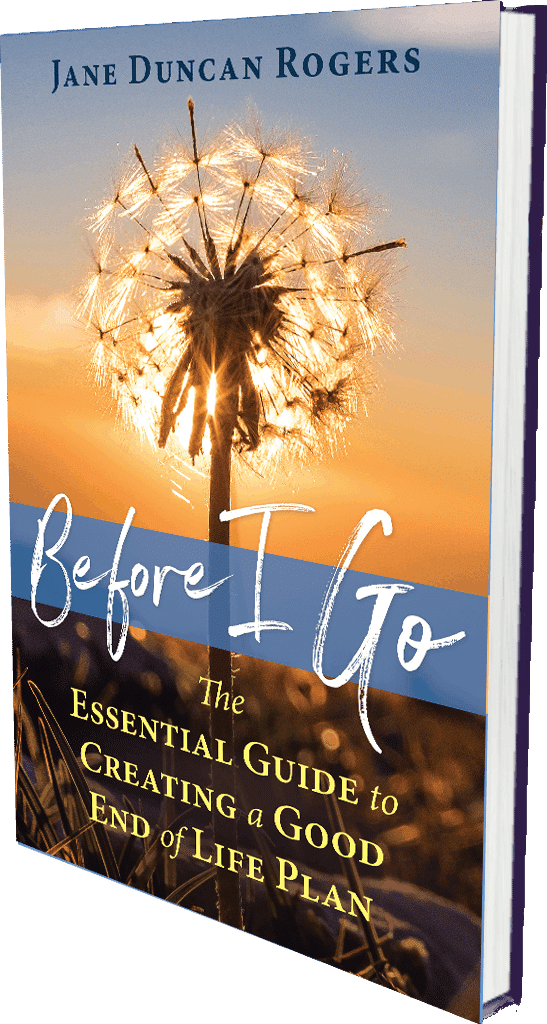 Before I Go: The Workbook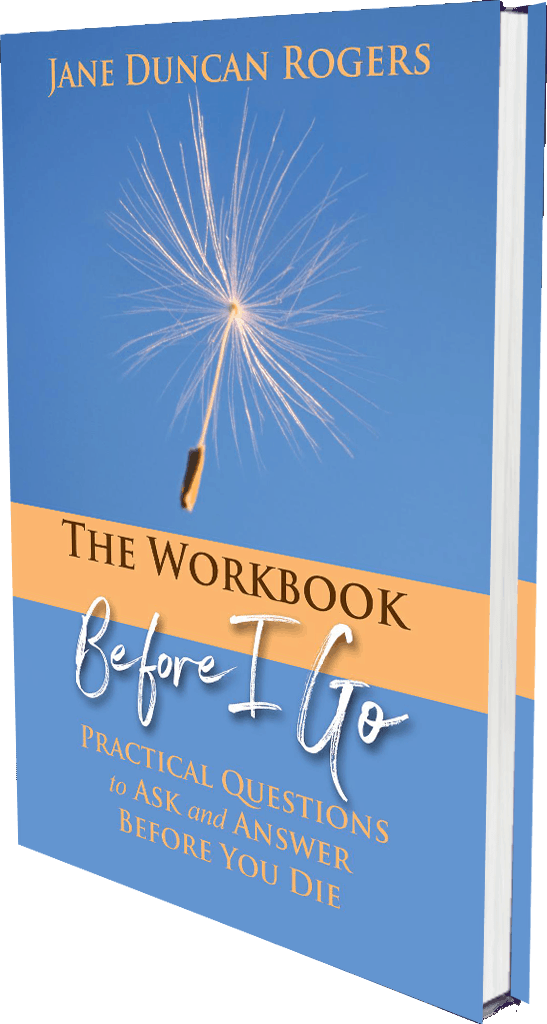 She is a regular contributor to a number of online blogs on the subjects of grief, loss and a positive approach to dying.  
A full bio with photographs is available on request.  See her Speaker Sheet here.
Contact her direct at jane at beforeigosolutions dot com
As heard on radio and many podcasts (see Watch, Read, Listen under Knowledge Hub):

Please use the form below to contact me.
Best wishes
Jane