"Death has taught me to treat life like a gift."
Gre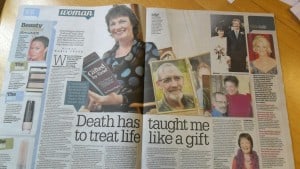 at article published in the Daily Record magazine today, 12th September:
You can read it here:
http://www.dailyrecord.co.uk/news/real-life/cancer-widow-hopes-book-experiences-6425582
Use the Before I Go Method to create your end-of-life-plan in 10 straightforward steps. Find out how it can stop you being overwhelmed, start you being organised, and ensure you get all your affairs in order forever.
Get your end-of-life plan done methodically, without leaving anything out. This is the resource that will enable you to get it finally done and dusted. Probably one of the most practical and loving things you can do for those you care about.
How prepared are you? Take the Before I Go quiz now to find out.