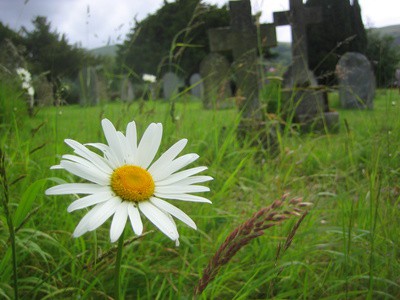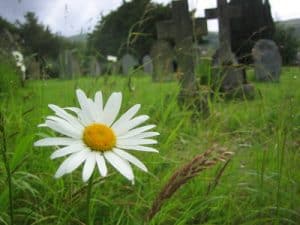 Pushing up the daisies. Kicked the bucket. Passed on. You name it, we have a euphemism for anything to do with someone dying or who has died. Is this us trying to deny it happens?  Is it because we feel embarrassed or disconcerted? Is it because we would rather just ignore the whole topic, and yet are forced to face it from time to time?
I don't know the answer to these questions, but I do know that as a society we are not comfortable with the concept of death, let alone the actuality.
So much so that even health professionals can find it difficult to broach the subject. More on that in another post, but in the meantime here's a true story about how even just a misunderstanding can be a cause for concern.
Many years ago, a doctor's surgery was up a steep hill, then two flights of stairs to get into the actual consulting room. A patient arrived, and complained about the hill and stairs. Afterwards, having arranged another appointment in a months time, the doctor, feeling guilty about the hard climb his patient had had, said 'It's all downhill from here' as they said goodbye at the consulting room door. The woman left, but came back a month later with her daughter. They were both really concerned and worried. The daughter wanted to know exactly how her mother was 'going downhill'.
I heard this at the Highland Senior Citizens Network conference where I was presenting recently. At the same conference, a fellow delegate showed a brilliant clip of artist and poet Martin O'Connor demonstrating in a short monologue (and a wonderful Scottish accent!) just what we say when we are faced with the fact someone has died.