In a Private Consultation I will be helping you with your end of life planning, your concerns about life AND death, or, if you are suffering the effects of grief, we will work together on getting you through that in the best way possible.
Scroll down for the different options:
1. Before I Go Private Premium Programme - Getting Your End of Life Plan Done!
Get that end of life plan finally done!  (Face to face or via Skype/telephone)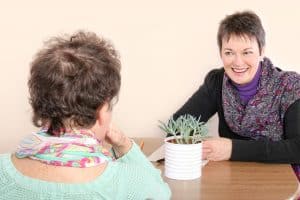 I will accompany you through everything you need to get your End of Life Plan in place. This may include discussions about what you need in your Will and Power of Attorney (before you meet your solicitor or lawyer); also your Advance Directive (sets out your last days wishes), if you don't already have these set up.
It will also include discussion and action-taking about your household arrangements, your last days desires, how you want your body to be treated, and your funeral plan.
This is a bespoke programme designed for you and your family and/or friends to benefit from - but it is based on the modules outlined in the online programme, which you can see here.
The first step to discover if I am the right person to accompany you on this journey is to contact me . I look forward to hearing from you.   (Face to face or via Skype/telephone)
Here's what one client said:
Without Jane's help, we wouldn't have done anything other than a will and some financial information; and we'd have been much less organised. Through the work with her, and the very useful discussions and information, we got clear about what we wanted and didn't want, and wrote it down. Jane had a gift for getting us disciplined in a very supportive way, and working together as a couple doing this has made us realise how invaluable it has been.   Delcia and Russell McNeil, England
2. End the Angst Programme
Existential questions to do with life, death and everything in between may be very pressing for you.
If you:
keep worrying about the future
have existential questions about life, love, death, dying, afterlife issues
are wondering what on earth the point of life is 
then in this is programme I will point you to your own answers, which believe it or not, are already inside you. Sometimes, they just need uncovering by someone else.
That may sound a bit too simple. But when we start to converse about this BIG questions, you'll find a very different way to look at life, which makes all the difference to how you feel about it.
I bring all my years as a psychotherapist and personal growth facilitator to bear in this programme - but also a pragmatic and down-to-earth approach which means you will get things done, if action needs to be taken .
I'm known for my caring and compassionate way, but that doesn't mean I am not firm when needed!  The first step to see if this kind of thing is right for you is to contact me direct for a Discovery Session.  (Face to face or via Skype/telephone)
3. Grief and Loss Recovery Programme
This kind of assistance is if you have suffered a bereavement or other kind of loss, whether recently or many years ago. I will guide you through the stormy waters of grief, to a land of calmness and a possibility of your new life. See my site http://www.giftedbygrief.com for more information on how I work with this.
Here's what one client said: "Jane brought up things during our conversations that I wouldn't have thought of, and allowed me to put my wife's death and life in general in perspective. Working with her has been so very useful and an invaluable support during the grief process."  C. Dryden, England
Contact me direct so I can hear more about your situation and discuss with you what would work best for you.  (Face to face or via Skype/telephone)
Hire Jane