Attention all COACHES, COUNSELLORS, CELEBRANTS, HEALTH PROFESSIONALS and others interested in end-of-life matters!
If you:
feel passionate about helping others to be more at ease talking about dying, death and grief
like working with those who may be facing their own end-of-life
are moved to facilitate the transformation of others' attitudes towards death
have had your own experience of having to deal with end of life
like inspiring people to take action
AND want to increase your credibility, your offerings and your professional standing, then read on ....
You might have had to take care of your parents or someone else close to you who has died, and realized the last thing you want is for your own death to be like that.  Or perhaps you've been an executor where the person who died was organized, and you understood what a huge blessing that is. Maybe you just feel comfortable with this subject and want to help others to feel more at ease too.
Whatever your own circumstances, one thing you do realize is that with an aging population in the western world, more and more people are having to admit to something they have found unpalatable before – that they themselves are going to die.
Do you want to play your part in making your own end-of-life, your parents' and your children's, as easy and effortless as possible?
If you do, then join us in the B.I.G. vision (and it is a big one!)
To have end-of-life plans be as normal as birth plans
Can you imagine that?
This B.I.G. Academy training in end-of-life planning is part of that vision.  If this idea lights your fire, and you want to make a contribution in this way to the world,  then welcome, you are in the right place!
Who am I?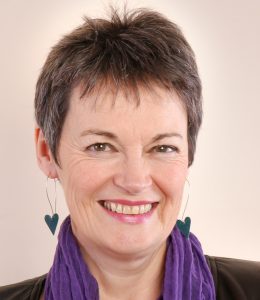 Jane Duncan Rogers, founder of Before I Go Solutions and the B.I.G. Academy, and head coach.
When my husband Philip died, I never for one moment imagined I would end up first of all being grateful for both his life, but then also for his death. It sounds weird, that, but due to how things have unfolded, he is still making a big impact in the world, through me, and through this not-for-profit organisation.  Mind you, I never for once thought I would end up working in this field!
I had been an award winning counselor and coach for over 25 years, having originally trained with the famous Louise L. Hay, working in the personal growth field in many different aspects. I'd  published books and tapes (well before the internet) and was helping small business owners to reach their full potential when Philip died.
Because of the questions he had answered in his last year, I was well prepared in some respects for the admin side of things afterwards. But there was much more we simply did not know about.
Fast forward to 2018, a year during which both my parents died.  They had completed a comprehensive end-of-life plan each, the one that Before I Go Solutions offers, now known as the Before I Go Method. This was very different to my husband who had answered some things, but there was a lot more that I simply had to decide about by myself.
And that difference was huge – as my parents' executor, I simply had to follow all their thoughtful instructions. What's more, it was easy to find everything, and I took great solace from knowing I was carrying out what they wanted (and that they had known I would do this). My three siblings and I had no arguments at all, over what was a pretty stressful period (they both died unexpectedly within the same week).  I'm writing this a few months on from their death, and even after the funeral etc, I am finding myself still grateful for the organisation they had so carefully thought through.
So I know from personal experience how hugely important this preparation work is, and I want to help you to help others do this too!
Trained facilitator Jane Diamond:
"By focusing on one's own end-of-life planning, the BIG Solutions Academy training comprehensively takes you through the practical stages of preparing one's paperwork as well as the more emotive areas of thinking about death itself and funeral preferences. Jane offers a solid, calm and wise presence throughout, carefully balancing the needs of the group with keeping to a well-structured timetable of modules. For anyone interested in how to deliver end-of-life advice and support in the form of workshops or working with small groups then this training is a must!"
Successful graduates will:
Be authorised and able to lead courses and work privately in their locality
Have their own will, POA and Advance Directive completed
Have completed their own Before I Go Workbook, and thus their end-of-life plan
Upon successful certification, be accredited to use the Before I Go Solutions® materials in their marketing, assuming a licence to practice has been granted
Be known as a Before I Go Method® Licensed Facilitator
Graduates will also:
Get extra credentials to add to what you already have
Learn to handle your own emotions while dealing with others' challenges with death, dying and grief
Receive an understanding of the psychology behind the reluctance to talk about death
Be able to facilitate conversations on death, dying and grief
Be able to create your own Before I Go Method course for those in your locality or your own community
Be accredited by the Before I Go Academy, the training arm of Before I Go Solutions
Have authorised use of the B.I.G. logo and other marketing tools and materials
Receive an outline of how to run a B.I.G. Method course
Receive further resources, training, and support if wished
Have the ability to take this course to organized groups such as carers, companies, social groups.
Receive a copy of the Before I Go Workbook, and  'Before I Go: The Essential Guide to Creating a Good End of Life Plan'
Trained facilitator Michael Williams

"Jane's "Before I Go" training has deepened and broadened my understanding and appreciation of the importance of preparing a positive end-of-life plan. While it's not an easy or comfortable prospect, the training allowed me to share my fears and concerns while at the same time providing me with the tools and knowledge to meet this challenge. I am grateful to Jane and to my colleagues on the programme for their support and for providing me a safe space to share my experiences and reflections. Thank you! Michael Williams" michaelwilliamsstorycoaching.com
We promise to:
help you develop new skills in discussing and facilitating all matters to do with dying, death, grief and end of life planning
provide you with something unique to offer your existing clients (after all, we are all going to die, so we all need this!)
provide an exceptional quality of training (currently in the process of being approved for a quality mark by the Crossfields Institute, England)
support you through a vibrant community of like-minded professionals, all passionate about helping others prepare as best as possible for a good end-of-life
give you all the materials, experience and back-up required to be able to facilitate the Before I Go Method in-person courses
What is the Before I Go Method?
This tried and tested Before I Go Method has been developed over the last 2 years, working with individuals both on and offline to enable them to complete their end-of-life plans.  You can find the online version here, and it is the contents of this that you will be taught to facilitate, although the modules and the way it is done are somewhat different to the online version.
As part of the training, you will receive full access to the Before I Go Method online course, worth £297
Trained Facilitator Mary Vargas
"I loved this training! This will give you the background and comfort to be able to help others develop a helpful end-of-life plan. You will be able to talk from experience because you will get your own plan in order along the way, and do so with a supportive group of colleagues. Jane has a lovely way of making talking about death something that is normal (as it should be!). You will learn how to organize, think about, and facilitate preparing for end-of-life in a way that is encouraging and supportive. I definitely recommend this course!" www.achievecg.com
Online:  This training is online, via Zoom, each class being 2 hours with a short break in the middle; and spaced out over a period of 5-6 months.
Time Commitment: As well as the live calls, we will have a private Facebook group for you to engage in in between the modules. This is an excellent way to ask questions, share your knowledge, post useful information, and in which I will be interacting every day. My research has shown that most people interested in this subject use Facebook as their preferred social media account, so being part of this group will be a working demonstration as to how to create and use your own, if you wish. There will also be some PDF's, MP3's and other information attached to most modules.
Outside of this, I estimate the time to be spent on reading/researching will be 2-4 hours per week. This is a very general estimate as it will vary enormously depending on how much of what is needed for graduation you already have in place.
Dates: (the time will be 4-6pm UK time (10am PST; 1pm EST) These will be on Wednesdays,  starting date for the January 2020 intake is to be confirmed,  with fortnightly classes thereafter (all recorded).
(If you have not got your own eol plan in place, do not worry – that is not a pre-requisite for taking this training, although you will have had to complete it before you can graduate and become qualified to teach the B.I.G. Method).
Investment:  
This is an investment in you, your family and those with whom you wish to work, in whatever capacity. While it is a training in how to help others make end-of-life plans, it is also a course in life and death itself. Once you have done your own end-of-life plan, and have trained and received your licence, all that is still required is that you keep your own plan up to date, and that you meet the annual licence requirements (still being finalised but will include keeping your skills up to date).
The investment in this accredited training is £1897. That total includes the £297 cost of the BIG Method online course, completion of which is a requirement of graduation.  Payment plans are available, spread over the 7 months of the course, or longer, by arrangement.
Special invitation - we are a newly accredited training, and I previously stated that the investment would be £1497 until September, when I estimated we would receive accreditation. This happened earlier, but I am holding this lower price of £1497 for all applications until Friday 11th October 2019.
To benefit from this previous price, you must have made an application, even if you have not had an interview, by this date!  
Application process:
This takes the form of an application form, and an interview. If you would like to have an informal chat with Jane first, please contact her  here, with BIG Training in the subject line.  Otherwise please use the same form to request an application form. There are also further details available should you want them re licensing information, insurance, the assessment process, supervision etc.