TedX Talk – How To Do A Good Death
Breakfast With Erica – 12Radio
Listen to a fascinating conversation I had with Erica from Breakfast with Erica on 12radio. It starts about 16.25 in and you'll hear us discussing, amongst other things:
why stories at family gatherings are so important for your living legacy, and how to do that in this digital age
how laughing at life and death is so crucial
the most common word used to describe talking about dying, death and grief
what happens when one brave soul mentions the 'D' word
why knowing what you want medically towards the end of your life is so important to get clear on now – before you really need to
Ageing: The Secret Behind The Greatest Opportunity You've Ever Had
Update:  I am very sad to report that Mark Davenport, shown on this still here as so vitally alive, was diagnosed with cancer earlier this year and died in June.  Heidi plans, in time, to continue with The Wisdom Factory. Thanks to both of them for the wonderful work they have done together (and will continue to do, in a different form).
There are easily identifiable 'time markers' on The Wisdom Factory website, allowing you to pick and choose what you listen to; here's a few examples:
05:50 Gifted by grief? She explains about a new "I love you," and more….

29:20  A new relationship between the mind and the heart.

40:45 Donating organs? Different points of view.

45:45 It's not necessary to remove the body immediately!
You can watch this hour-long conversation here:
https://thewisdomfactory.net/jane-duncan-rogers/
Most people think ageing sucks. And it especially does, when you compare how you are now to what you were then. It's all very well having memories, but when you become stuck in them, or resentful because you can't do what you want to do in the same way, then they can be a problem.  Jane Duncan Rogers will talk in this interview about why and how ageing is an opportunity, and what the secret is to being able to fully enjoy life, no matter what age you are.
Ageing is arguably life's last attempt to have us learn it's most precious lesson. So much of becoming older is about uncertainty, that we are forced into taking things one day at a time. Doesn't that sound a little like the ancient message from the sages to 'live in the moment'?
Jane, propelled into grief after her 66 year-old husband died of cancer in 2011, wrote Gifted By Grief: A True Story of Cancer, Loss and Rebirth just three years later. Even while her husband was alive they referred to his condition as a gift – hard to believe, maybe, but true. This did not alleviate the pain of the grief as she was widowed aged 54, but Jane eventually found that the same applied – hence the title 'Gifted By Grief'.
Now she is discovering, as she ages herself, and is providing assistance to ageing parents, that coming towards the end of life has hidden gifts too. Her latest book (due out in August) is Before I Go: The Essential Guide to A Good End of Life Plan. This arose out of the questions she had asked her husband in his last year, and which were to prove so helpful to her after his death.
Listen in to discover how to look at ageing with eyes of love; with softened thoughts and with feelings of compassion, and explore the secrets of ageing that can be found so easily for those with open eyes, hearts and soul.
Dessert Highland Discs with Laura Bruce
Those of you in the UK will probably know of the famous Desert Island Discs on BBC Radio 4; this radio show is similar in format but crucially (and perhaps essentially in the colder climes of a Highland island, PUDDING – ie dessert) – can be taken with you!
Find out what my pudding was, and the six songs that I would take with me too. Plus some more about where I came from, and how I got to do what I'm now doing.
Click on the link on the left to listen now.
Here's what one listener said:  "That was just so immensely enjoyable and uplifting. You are a delightful talker…"
Loss of a Husband leads to End of Life Planning
Learn how one woman (me) from Scotland is using her loss as a catalyst to help others prepare for death.
55 minutes
Death and Divorce
Inspiring podcast here where I'm interviewed by Nicola Beer of Pure Peace Coaching – focusing on the commonalities between death and divorce. http://www.purepeacecoaching.com/listen/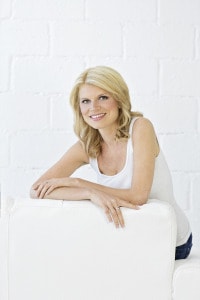 Love Knows No Boundaries
45 minute talk at the Barefoot Sanctuary, near Edinburgh; one of my first on this topic!
Moray Business Women Showcase
Speaking at the Moray Business Women Showcase event on March 16th 2016.
23rd November: Interview on Sharing Your Passion
An illuminating conversation with Glenn Moore. It's all great (not that I am biased, of course!), but particularly check out at 29.38 where I talk about feelings coming and going, and at about 44 minutes in where I answer the question: 'have you come to any practical understanding of the perennial question 'who am I?'
1st October 2015: Interview on The Death Chicks Show
(well over 1000 views on YouTube!)
Patty, host of the show said: "We love the openness and how she shares. Jane's book is like an invitation to explore the places that even SHE says she didn't want to go, and then she did.  That is what I mean by a guide or a way-shower.  She goes first and then says… "C'mon, it is really OK, and I'll be there…" Lovely!" And a viewer said: "Sharing those intimate places where we don't initially want to go really does help others find their way."