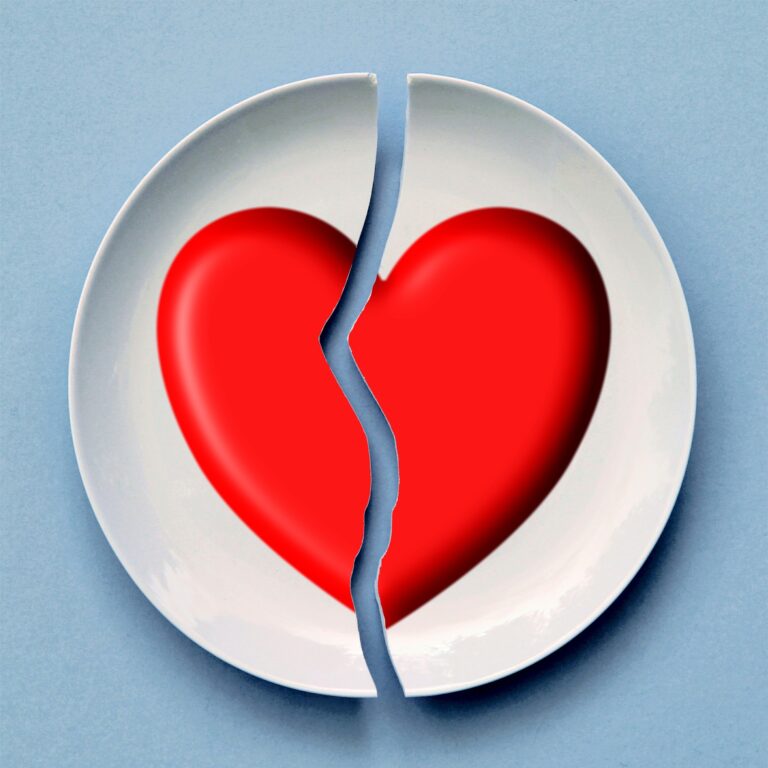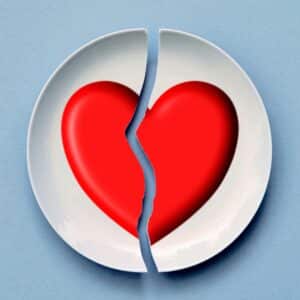 One day, about 2 years after my husband died, I was at a social occasion with a group of friends I'd known for a while. One of them was suffering the aftermath of a recent divorce, seeing her ex-husband on the arms of a younger woman around town.
"Sorry", she said, looking at me apologetically, " but I would rather he was dead. That would have been much better".
I felt like I'd been stabbed. Her words twisted in my gut like the knife they were. I didn't say anything, but noticed I just wanted to hit her (and I'm not a violent person!) Later that night, though, I sobbed. I understood her pain, but to compare death and divorce? That just felt completely out of order.
So here's what's so different – and why they aren't the same:
Death is permanent. You will NEVER see that person again. Whether you liked, loved or loathed them, they are forever out of your physical sight and sound. With divorce, you may easily bump into them, or you know they are still around, living their life, which will impact you still, but in a different way.
Death is not a conscious choice. My husband didn't want to die. He didn't want to leave me, nor did I want to be left. Even when someone is terminally ill, the life instinct in us wants to keep us alive, until it is no longer time to do this. With divorce, a choice is made, although not always by both people.
Divorce means your children will have the choice to see their mum/dad. Death means this will never happen. They are also bereaved, as well as you, mourning the absence of them completely from this world.
Divorce means there is a possibility you might resolve your relationship in the future, at least to some extent. With death, you'll never talk to that person again, so your relationship will be left in the state in which it was left.
Death is final. If you're going to continue having a relationship with your dead spouse or partner, it will be in your mind and heart. With a divorce, especially if you're sharing parenting, you'll be continuing to talk to your ex, whether you like it or not.
As I 'm writing this, I'm thinking 'surely this is me comparing the two?' – but no. I've put it like this to address the differences, not to compare.
There IS no comparing when the two sets of circumstances are so different.
BUT.
There are some things death and divorce do have in common, which is why people do the comparing job on them, and why my friend made the comment she did. Here's what some of them are:
They are both major losses. Divorce is a kind of death – death of the marriage. This means it needs to be grieved, just like grieving the death of someone you loved.
Both death and divorce leave you with major changes in your life that were not part of your life plan. No-one gets married thinking they'll get divorced – rather, you enter into it imagining you'll grow old together, slippers and pipe by the fire kind of thing. Both death and divorce shatter that illusion.
Both have a major financial impact on your life. This could mean more money or less – and both of these bring huge changes.
They both hurt. A lot. Pain is a natural part of losing someone, regardless of how it happens. Sadness, tears, anger, fear, grief, even moments of joy – they are all normal and natural and there to be felt, acknowledged, expressed and then they will pass. They come as part of the natural healing process of life.
They are both stigmatized by society to some degree. Sounds mad, when one is definitely going to happen, and the other experienced by nearly half the adult population. But in the western world at least, this is the case. For instance, we don't have a rite of passage to mark the occasion of a divorce; we do with a death (the funeral/memorial) but even then you are supposed to grieve for a short while and then 'get on with living'.
So I'd like to humbly suggest that when we come across someone who has gone through a death, divorce or even separation from a long-term partner, that we consider them with compassion, love and kindness.
Acknowledge the loss; discover if that person wants to talk about the ex or their dying partner (not everyone does) and be willing to listen with your best set of empathic and non-judgmental ears on. Your full presence is often all that is required by someone who is grieving.
And if you are dealing with a divorce or a death, then it may also be appropriate for you to consider how the questions I address in my new workbook Before I Go: Practical Questions to Ask and Answer Before You Die will affect you.
Here's a free quiz for you with a few of the questions from the workbook, to help you discover how prepared you are for a good end of life (or life after divorce, as so many of them are so very relevant).