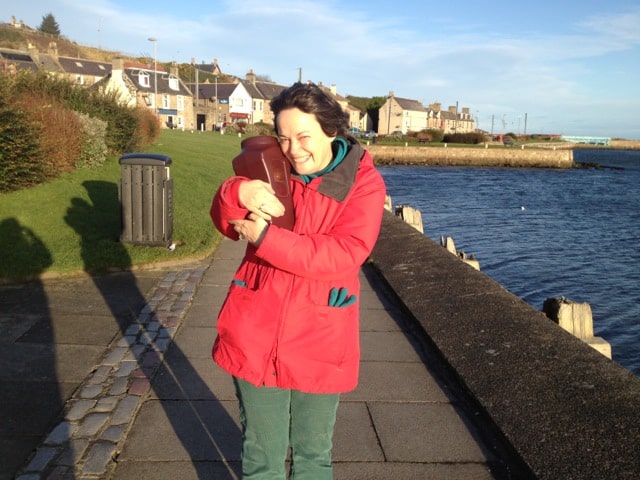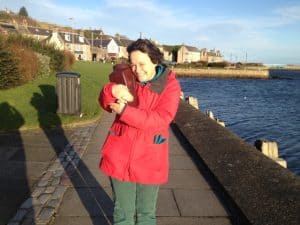 Love Know Knows No Boundaries is a recording of a talk I gave to a wonderful audience at St Brides Church, Liverpool.  I begin with a reading of the prologue of my book Gifted By Grief, so if you want a taste of this, listen in to the first few minutes.
In this talk I cover the spiritual aspects of life and death, through my own story, and considering the idea that a dead body is just an empty bag, and who we really are simply inhabits this. An idea that many can understand, but few can put into practice.
I speak about how to be around people when they are grieving; how to cope with the fluctuating emotions that are part of grieving; and what are some of the gifts to be found within the horrors of grief. Seems impossible but in this talk, I illustrate what some of them were for me, and inspire you to find yours too.  (The photo is of me having just collected his ashes, and giggling about what an unexpectedly large amount they were, and just before I scattered some of them into the waves on the beach – whereupon the wind blew them all over me and my friend, resulting in more giggles!).