I didn't know what to do – only that it was important to me to do something.
"Shall we gather about coffee time tomorrow morning? And each of us say something?" I tentatively suggested, trying not to be too much the bossy eldest child.
I'm talking here about the scattering of my parents' ashes.
If you are a relatively recent subscriber, you might not know that my mum and dad died a year ago, within a week of each other. In fact, today was the first year anniversary of my Mum's death.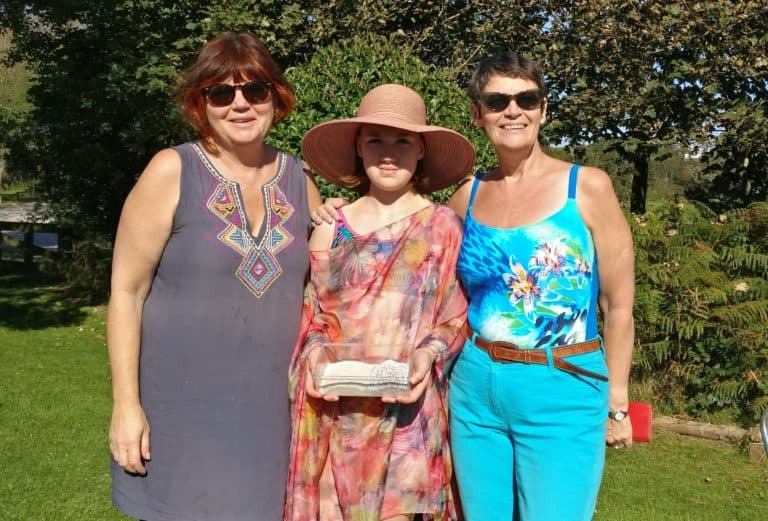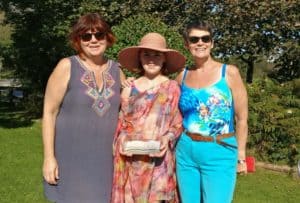 In the photo (left), is me, my sister and my niece, and she is holding a small box of both of their ashes together (not all of them, there were far more than this).
(If you've never seen ashes before, they can look a bit different – the ones at the bottom were from my Dad and are much bigger, and coarser. We think this might be the difference in their coffins, but not sure).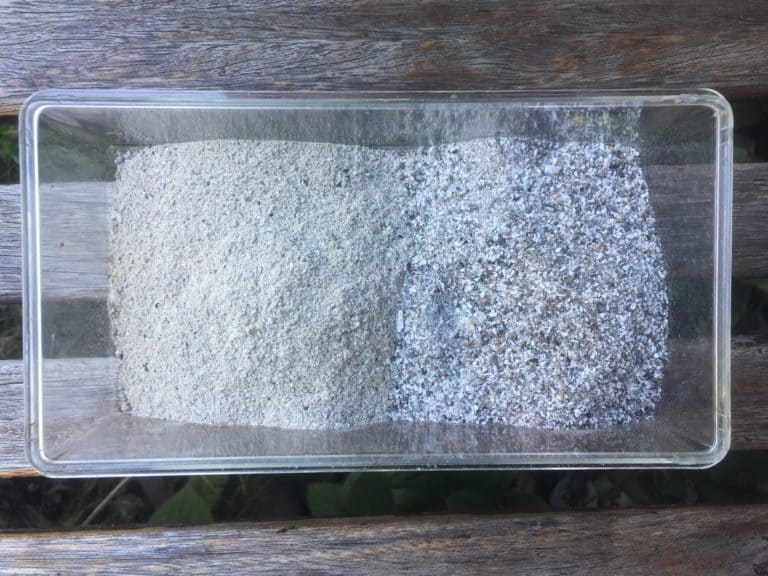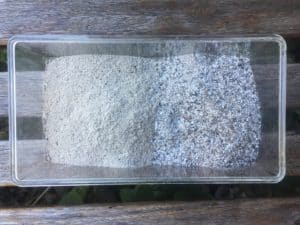 Anyway, my darling Mum and Dad had had all their documentation in place, everything discussed and written down, so we knew they wanted their ashes scattered at our family's holiday cottage on the beach in Dumfries and Galloway, Scotland, which is where the photo was taken.
Earlier in the year, my siblings and I had arranged to meet there, just for a day and a night. We were 10 altogether, with wives, husbands and grandchildren.
On the sunny blue-sky morning of our last day all together, we gathered around the picnic table outside the front door of the hut.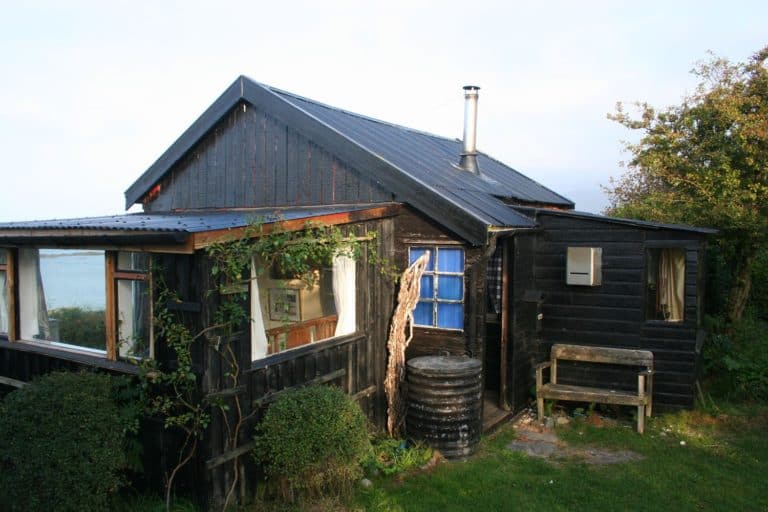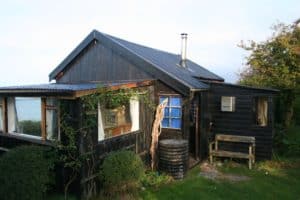 What happened next was just beautiful.
The youngest (11 years old) suggested we all walk round the cottage, some of us scattering as we went.
Then back at the front door, another suggestion was to visit the 'fairy ring', the play place for children in the bushes where several tree stumps are laid out in a circle – it has a sense of magic about it.
Some of the ashes were buried there, with an old black kettle used for pretend tea-making popped on top for good measure.
We continued up the little path, out the gate onto the lane, and back down another little track onto the sandy beach in front of the cottage.
At the far end of the beach, was a fire I had prepared for the previous night, but had never lit. Four folding chairs were already placed there. As we approached, someone suggested we light the fire. Standing, and sitting, around it, my sister remarked…
"Life is like a fire. It's lit, it burns brightly, and then it dies down".
So true! Watching the flames, mostly in silence, it felt just perfect.
Later, I mused about how much I had wanted to 'interfere' by making something momentous happen in this marking of an important occasion. Humbly, I admitted to myself that without any input from me (ironic smile!) it had all worked out more than perfectly
And I guess that is how to do a ritual, when you don't know what to do. You let what wants to happen emerge… (and indeed, maybe that is how you let life happen, when you don't know what to do!)
I think my Mum and Dad would have been delighted with it; we all felt good about it anyway.
So I wanted to share this because my parents were great champions of my work, were educators in their own right, and innovators of numerous projects. Just like I am!
---